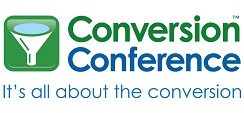 Are you attending the Conversion Conference on March 5 and 6 in San Francisco?
I'm speaking at 11 o'clock on the first day of the conference and I'm really excited to participate in all the great sessions!!
Click here to get my speaker discount and view pricing.
Dates: March 5-6, 2012
Location: San Francisco Marriott Marquis, 55 Fourth Street, San Francisco, CA 94103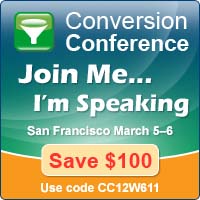 About: Optimizing the conversion rates of online campaigns. Experts and authors in disciplines ranging from web design, email marketing and persuasion principles to multivariate testing and usability converge for two days to discuss the latest tools and techniques available to help website owners and marketers increase the effectiveness of their online marketing efforts.
Will you be there?  Leave a comment below or send me an email!