I'm riding my bicycle next weekend for 150 miles to help stop MS. Many of you have asked how you can support me in this. My personal fundraising page has many details, but here is the link to the secure donation page.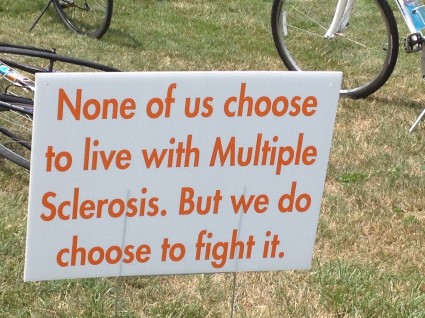 Cause marketing helps companies to show their values as well as get employees working together for a common goal. Many companies and organizations will form teams to ride the 150 miles for the MS Bike Pedal To The Point. I'm part of the Skiers on Bikes team which is a group of ski patrollers, ski instructors and their friends and family all riding together to fight MS.
The National MS Society has done a wonderful job in branding the various bike rides across the country. Bike to the Bay, Pedal to the Point and so on. In 2013 over 100,000 cyclists raised over $80 million dollars. I think many non profits that are struggling with fundraising can learn by studying the MS Bike download page. The overall take away: make it easy to share the fundraiser on Facebook and Twitter.
It is important to get as many people aware of the bike ride so we have the ability to raise as much money as possible. This is the one of the many aims that we want to achieve, but we also want to make sure that this 150-mile bike ride gets completed as safely as possible. When a rider makes the decision to get on a bike, they are putting themselves at risk with colliding with another road user, and as a result, could suffer from lifechanging or catastrophic injuries. That's why it is so important to do your research into law firms in your area, similar to lamber goodnow that you will be able to contact should anything happen to you or other bike riders whilst taking on this monumental challenge. But this is a risk that many are willing to make. Taking great care whilst taking part in the MS Bike Pedal To The Point will allow us to raise as many profits as we can.