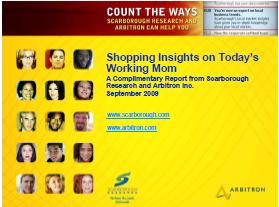 If you market your brand to working moms, you'll want to check out this market research study by Scarborough. Mobile Marketing is a key media to reach the valuable working moms demographic that is 21 million strong.
Read the summary about the "Shopping Insights on Today's Working Mom" September 2009 study here.
Subscribe now to Branding & Marketing through an RSS feed or Email feed so you don't miss anything.